Preserving farmland for future generations
Last week in the Legal Corner, we discussed in some detail the rights of farmers and some of the eligibility …
Reading between the little white lies
It has come to my attention recently that people do not tell the truth. I know what you are thinking. …
All lives matter — black, white and blue
In the past, I have written and said things that were not politically correct. Well, imagine that! All I can …
September 4th, 2015 updated: September 4th, 2015. |
Stigmatizing grades for poor schools
State education officials released the results of the second year of the troubling A-F school grading system Wednesday morning and …
Trump to fade as voters seek safety in the past
RALEIGH — I have a theory about the 2016 presidential election. It has the virtue of fitting the data currently …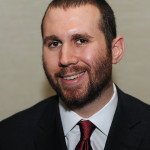 Should news stop at the county line?
Is there too much regional news in your Richmond County Daily Journal? The answer may depend on whether you hold …
September 1st, 2015 updated: September 1st, 2015. |
Drying foods to enjoy year-round
The Rockingham Farmers' Market offers a great selection of fresh, flavorful and local produce. As farmers' markets' popularity grows, so …
How Panther Creek got its name
Aliens of today are not the only new group of people to come into our country. In revolutionary times, Richmond …
Innovation, promise at UNC Pembroke
It's that time of year again as our students pack their bookbags to head back to school. For some of …
Riverside dining with the locals
How do you find a home-cooking restaurant that is both near an interstate highway and on or near the water? …
Norman Fest entering 6th year
This will be the start of our sixth year with Norman Fest. I look back, and I am amazed at …
Farmers exempt from noise complaints, county zoning
Last week in the Legal Corner, we began a segment involving legal matters North Carolina farmers encounter when starting their …
Superman inspires floating 'flight'
I know what you're thinking: How and why did he have to bring Superman into the picture? Because I can. …
August 28th, 2015 updated: August 29th, 2015. |
Has pumpkin spice craze finally peaked?
There was a simpler time, not long ago, when the changing of the seasons was quite obvious. We had the …
Research shows promise of school choice
RALEIGH — As a very public advocate of parental choice in education for most of my adult life, I am …
'A bubbly blonde': Remembering Alison Parker
ROCKINGHAM — I was downstairs in the Richmond County Judicial Center chatting with one of the bailiffs following a double-murder …
August 26th, 2015 updated: August 27th, 2015. |
Budget delays a tactic to keep spending low
The news this week that legislative leaders will miss another deadline in their efforts to pass a two-year state budget …
No silver spoon in my mouth
Since I'm now retired, I don't have to worry about setting an alarm clock to wake me up every morning …
Trump, Romney and Terry Sanford
How did Donald Trump make Mitt Romney president in 2016? That is the question some pundits could be asking each …
August 24th, 2015 updated: August 24th, 2015. |
District tour shows value of job creators
After a few months of productive legislative work, I'm glad to be in North Carolina where I get to spend …
August 24th, 2015 updated: August 24th, 2015. |
Legal issues crop up for N.C. farmers
One of the wonderful aspects of the state of North Carolina is its agriculture. North Carolina's agricultural industry includes food, …
The Clintons: America's royal family
Welcome to the 2016 presidential race. Slow down — there's a problem with those words. This race did not wait …