NC Democrats don't need a Jeremy Corbyn
What can North Carolina Democrats learn from British politics?There are comparisons to be made between their party and the British Labour Party.Labour...
---
Party divides are no surprise
Would it surprise you to learn that, depending on the poll and specific questions asked, between a quarter and a third of Democrats identify their vie...
---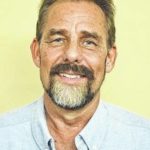 GMOs: We are what we eat
I, of course, have a point to get to — and I will in a roundabout way. I need to say that our government has worked hand-in-hand with Monsanto, ...
---
Heroes can be found in the jury box
Not all heroes wear capes. Some dress comfortably, but not too casually, avoiding halter or tank tops, cut-off jeans, and offensive t-shirts. I am, of...
---
Vulgar display of power
The last week has featured some of the most offensive, belligerent, and vindictive behavior by elected officials in generations — and that is no...
May 18th, 2017 updated: May 18th, 2017. |
---
Average pay isn't the point
The average pay received by public school teachers in North Carolina this year was $49,837, up four percent from the 2015-16 school year. That was the...
---
Don't get drowned in data
Relative to your mission, most things don't matter.We can state that more precisely and formally in the following way:For any clearly defined go...
---
NC golf and Trump's Russian connections
Every North Carolina author would give his or her eyetooth to get a mention at the top of The New York Times's lead editorial during the week th...
---
Don't overreact to budget numbers
You may have read in the past few days that the North Carolina Senate has approved its version of a state budget to go into effect on July 1. Dependin...
---
North Korea: What life is this?
"Living" in North Korea is a contradiction on the word. For the most part, the people are merely existing and that is no true life. In mos...
---