Preserving farmland for future generations
Last week in the Legal Corner, we discussed in some detail the rights of farmers and some of the eligibility …
Reading between the little white lies
It has come to my attention recently that people do not tell the truth. I know what you are thinking. …
All lives matter — black, white and blue
In the past, I have written and said things that were not politically correct. Well, imagine that! All I can …
September 4th, 2015 updated: September 4th, 2015. |
LETTER: Animal shelter needs our support
To the editor: Every month when I write out our bills, I send a small check to our Richmond County …
LETTER: Is our money worth the paper it's printed on?
To the editor: I hear a lot of people say, keep "In God we Trust" on our money, but if …
Stigmatizing grades for poor schools
State education officials released the results of the second year of the troubling A-F school grading system Wednesday morning and …
LETTER: Pagan gods, days of the week and Leviathan
To the editor: In my last letter concerning the monster called Leviathan, I used Exodus 23:13. In my Hebraic Roots …
LETTER: Writer playing victim threw barbs of her own
To the editor: When I saw a letter in the paper last week written by Barbara Leviner Jackson, one thought …
Trump to fade as voters seek safety in the past
RALEIGH — I have a theory about the 2016 presidential election. It has the virtue of fitting the data currently …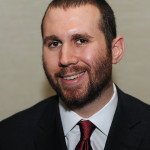 Should news stop at the county line?
Is there too much regional news in your Richmond County Daily Journal? The answer may depend on whether you hold …
September 1st, 2015 updated: September 1st, 2015. |
Drying foods to enjoy year-round
The Rockingham Farmers' Market offers a great selection of fresh, flavorful and local produce. As farmers' markets' popularity grows, so …
LETTER: Obama's disdain for law enforcement officers
To the editor: Well, well, well. I saw the letter in the Daily Journal where Patti Almanza said Obama was …
How Panther Creek got its name
Aliens of today are not the only new group of people to come into our country. In revolutionary times, Richmond …
Innovation, promise at UNC Pembroke
It's that time of year again as our students pack their bookbags to head back to school. For some of …
Riverside dining with the locals
How do you find a home-cooking restaurant that is both near an interstate highway and on or near the water? …
Norman Fest entering 6th year
This will be the start of our sixth year with Norman Fest. I look back, and I am amazed at …
LETTER: Best and brightest or dumbest and dullest?
To the editor: State Sen. Tom McInnis recently said that the student is "the most important customer we have in …
OUR VIEW: North Carolina's double standard on gaming 'vice'
You might recall back in the spring of last year that many convenience stores across eastern North Carolina received unexpected …
Farmers exempt from noise complaints, county zoning
Last week in the Legal Corner, we began a segment involving legal matters North Carolina farmers encounter when starting their …
Superman inspires floating 'flight'
I know what you're thinking: How and why did he have to bring Superman into the picture? Because I can. …
August 28th, 2015 updated: August 29th, 2015. |
LETTER: If John the Baptist ran for president
To the editor: Creating the right image during the presidential debates is the goal of every handler. As the debates …
Has pumpkin spice craze finally peaked?
There was a simpler time, not long ago, when the changing of the seasons was quite obvious. We had the …