In remembrance of our heroes
We remember the Alamo. We remember Pearl Harbor. We must remember Benghazi. Remember the words that came out of Hillary Clinton's mouth in the d...
---
Putting faces to those who made the ultimate sacrifice
A tear welled up in Hal's eye, a deep sadness etched across his face as he recalled the moment. Omaha Beach, the day after the D-Day invasion. H...
---
Pre-K funding: The most shameful thing about the Senate budget
The most shameful thing about the disastrous budget passed by the Senate two weeks ago is not the vindictive 3 a.m. budget cuts to education programs ...
---
Pay raise could lessen regulation
I have been writing a regular column on North Carolina politics and public policy since 1986. Over three decades of writing about and talking to polit...
---
Actor discovers his inner Ron Swanson
Nick Offerman is disappointingly not as libertarian in real life as the beloved Ron Swanson character he portrayed in the series Parks and Recreation....
---
NC Democrats don't need a Jeremy Corbyn
What can North Carolina Democrats learn from British politics?There are comparisons to be made between their party and the British Labour Party.Labour...
---
Party divides are no surprise
Would it surprise you to learn that, depending on the poll and specific questions asked, between a quarter and a third of Democrats identify their vie...
---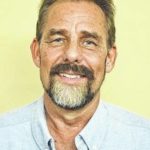 GMOs: We are what we eat
I, of course, have a point to get to — and I will in a roundabout way. I need to say that our government has worked hand-in-hand with Monsanto, ...
---
Heroes can be found in the jury box
Not all heroes wear capes. Some dress comfortably, but not too casually, avoiding halter or tank tops, cut-off jeans, and offensive t-shirts. I am, of...
---
Vulgar display of power
The last week has featured some of the most offensive, belligerent, and vindictive behavior by elected officials in generations — and that is no...
May 18th, 2017 updated: May 18th, 2017. |
---